27 03
13
Philipp, Berlin
Walter Murch – Silence is frightening
Related Posts
Walter Murch – Silence is frightening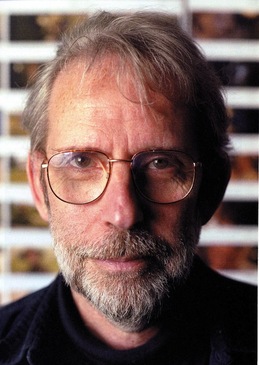 Walter Murch has won three Academy Awards, most recently in 1997, when he was honoured in the categories Best Film Editing and Best Sound Mixing for his work on "The English Patient." In 1980, he earned the Oscar for Best Sound and a nomination for picture cutting on "Apocalypse Now. Wikipedia writes: "Murch is widely acknowledged as the person who coined the term Sound Designer, and along with colleagues developed the current standard film sound format, the 5.1 channel array, helping to elevate the art and impact of film sound to a new level. "Apocalypse Now" was the first multi-channel film to be mixed using a computerized mixing board." He won two more Oscars for the editing and sound mixing of "The English Patient."
We met Walter Murch at the Berlinale, where he was gracious enough to share his wide knowledge on the topic of sound design.
"Hearing is the first of our senses to be switched on, four-and-a-half months after we are conceived. And for the rest of our time in the womb—another four-and-a-half months—we are pickled in a rich brine of sound that permeates and nourishes our developing consciousness: the intimate and varied pulses of our mother's heart and breath;"
Listen to that:
 It is like in a big factory, a lot of noise and then, the child is born: the child experiences something she never experienced before: Silence.
That's why Silence is frightening.
Silence for Filmmakers is an incredible powerful tool. Cinema is the only art form that can really make you experience silence. Of course you can use it in music but you can't use it too long. We use silence in the Theatre but we can't use it too long. But in film, if it's done correctly, like swimming in the water we can stay there for minutes. Because we can see what people are thinking, and above all, cinema is a theatre of thoughts. Of all art forms it allows you to see the choreography of thoughts. In terms of the actors performance and what they are thinking, that reflects in their gestures and of course in the construction of the film. "