17 03
13
Philipp, Berlin
Walter Murch on Sound design
Related Posts
Walter Murch on Sound design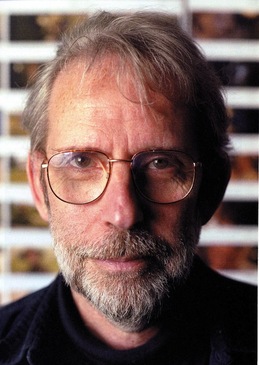 Walter Murch has won three Academy Awards, most recently in 1997, when he was honoured in the categories Best Film Editing and Best Sound Mixing for his work on "The English Patient." In 1980, he earned the Oscar for Best Sound and a nomination for picture cutting on "Apocalypse Now. Wikipedia writes: "Murch is widely acknowledged as the person who coined the term Sound Designer, and along with colleagues developed the current standard film sound format, the 5.1 channel array, helping to elevate the art and impact of film sound to a new level. "Apocalypse Now" was the first multi-channel film to be mixed using a computerized mixing board." He won two more Oscars for the editing and sound mixing of "The English Patient."
We met Walter Murch at the Berlinale, where he was gracious enough to share his wide knowledge on the topic of sound design.
"In Filmmaking, sound can be more than your friend. It is a very powerful tool for telling your story. The problem is, sound is often not considered until very late in the production process. The earlier you start thinking about sound as an author /writer /directors the better it will be. Try as early as possible to implement the sound in the fabric of you film.
The great thing about sound is that we have a very large range in which we hear, much more than reptiles or birds. We cover around 10 octaves of sound. We accept this as normal but it isn't. Our visual spectrum is only one octave. The highest light we can see is ultraviolet light, it has the quickest vibration. But it is only double the lowest we can see: Red light."
10 Octaves for sound 1 octave for visual. Here is a pretty good example of what that means.
Lets listen to Beethoven's symphony played in just one octave and you will understand how limited our visual skills are:
the paradox is that we see ourselves as visual creatures.
Do you see what I say?!
Meaning: You hear what I say
In the next blog post he will tell us why silence frightening is.