03 04
13
Philipp, Berlin
Walter Murch thoughts on a scene he did 40 years ago.
Verwandte Artikel
Walter Murch thoughts on a scene he did 40 years ago.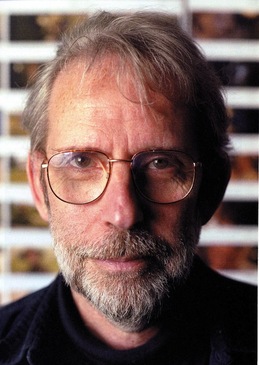 Walter Murch has won three Academy Awards, most recently in 1997, when he was honoured in the categories Best Film Editing and Best Sound Mixing for his work on "The English Patient." In 1980, he earned the Oscar for Best Sound and a nomination for picture cutting on "Apocalypse Now. Wikipedia writes: "Murch is widely acknowledged as the person who coined the term Sound Designer, and along with colleagues developed the current standard film sound format, the 5.1 channel array, helping to elevate the art and impact of film sound to a new level. "Apocalypse Now" was the first multi-channel film to be mixed using a computerized mixing board." He won two more Oscars for the editing and sound mixing of "The English Patient."
We met Walter Murch at the Berlinale, where he was gracious enough to share his wide knowledge on the topic of sound design.
"Half of the scene was in Italian, with no subtitles. What this does is throw the audience into a state of heightened awareness of the things that happen, as you will have to look at the body language, the expressions on people's faces. Usually, the reaction is: "what are they saying?" Most people don't know what they are saying, unless they're Italian. We also did not want to have any music in the scene. Because we knew that the big theme would follow after that scene. This is both a problem and an opportunity.
I grew up in New York not far away from some railway tracks. So I decided to use that typical sound environment to raise the tension of that scene. At the beginning, when Michael Corleone goes to the toilet to get the weapon, you can hear the train,  but just in the background, not very loud. And then when he comes back to the table… You are thinking, what is wrong? He's supposed to kill these men, but he doesn't, instead he sits down. And then the sound comes back, even stronger, and it functions, in a way, as an x-ray of what is going on in Michael's head. It's as if we could listen to his neurons clashing, because he normally doesn't kill people at that close range. He was in the army but didn't shot anybody at that close a range.
But right now he is about to kill his dream: "to not be part of this family". He wanted to escape the Mafia, but here he is. And because of his innocence, he is pulled even deeper into the family business. And so this pulse of sound is functioning as a kind of strange mechanistic recourse mooning over the fact of what Michael is going to do."

A nice quote for the end:
"Francis Ford Coppola had the idea, that he wanted to show the movie "The Godfather" in a cinema in the centre of America, and only in that cinema. It should play there for 20 years…. so that families could go there and experience the film under optimised conditions. That dream never materialized. But the sound standard we developed for it survived and is now known as the standard 5.1 Surround Sound."