24 01
12
Philipp, Cologne
STAR WARS – REVENGE OF THE FANBOYS
Related Posts
STAR WARS – REVENGE OF THE FANBOYS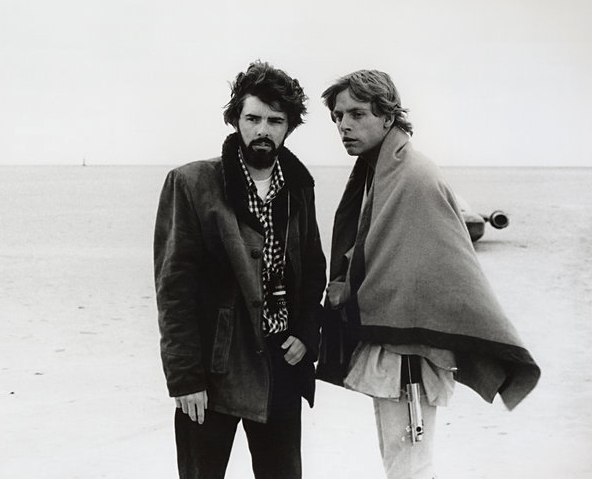 "Why would I make any more  "Star Wars" movies, when everybody yells at you all the time and says what a terrible person you are?"
George Lucas said this recently in an interview with the New York Times. During promotion for the new movie "red tail" wich he produced. He said that the fans are complaining too much and that is why he never wants to make a Star Wars movie again – poor George;)
As a fan I was also complaining about the terrible three episodes he made recently. I was asking myself at that time why did he totally fuck it up? How could that happen? What happened with him?
Recently I found a very interesting review in the internet which gave me another view onto that questions. It's much better than reading tons of books about filmmaking, plot structure, characters, conflicts and so on…
It breaks it down to the point, like he also said in the interview:
"My movie, with my name on it, that says I did it, needs to be the way I want it."
Nothing bad you might think…
But for my opinion somebody should have questioned him creatively like they did a long time ago when he wasn't that famous and couldn't do anything he wanted…
Check out this review. It is really worth watching:
If you are a real fan like me ,then you might want to see an absolute outstanding remake of the Star Wars episode: "A New Hope". It is a crowd-sourced fan project stitched together from thousand of little 15 seconds long pieces created by fans…