03 06
19
30. Mai 2019
Henry on Amazon Prime
Related Posts
Henry on Amazon Prime
Henry on Amazon Prime
"Philipp Fussenegger demonstrates how to draw fascinating characters with just a few means – without betraying too much, without being psychologically manipulative, simply with images and sounds that create an almost hypnotic pull."[14]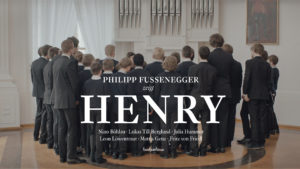 We made it! From now on Philipp Fussenegger's award-winning thesis film 'Henry' is available for all film lovers on Amazon Prime.
'Henry', which celebrated its premiere at the 49th International Hof Film Festival, is a production by Funfairfilms and the Academy of Media Arts Cologne in cooperation with the University of Television and Film Munich. The project received production funding from the Film and Media Foundation NRW, Come On/ Lower Austria Ministry of Culture, the provinces of Salzburg and Vorarlberg, and the College Saint Blasien.
Funfairfilms used a successful crowd funding campaign as part of a production strategy. The actor Leon Löwentraut, who plays the role of Mik, even made some of his internationally traded paintings available for the campaign.
In addition, 'Henry' marked the beginning of the acting career for Nino Böhlau, who won the renowned Studio Hamburg Newcomer Award in 2018 and is now a leading young German talent.
'Henry' won the German First Steps Award 2016 in the category Best Medium Length Film and was nominated for the Austrian Film Award 2017. Shortly thereafter, 'Henry' went on a world tour with the Austrian Film Academy as part of The Austrian Short Film Series. The film has continued on as a part of the Goethe-Institute's tour in South America.
Have fun!
The FFF-Team