30 01
12
Philipp, Cologne
be as wild as you can be to direct a film
Related Posts
be as wild as you can be to direct a film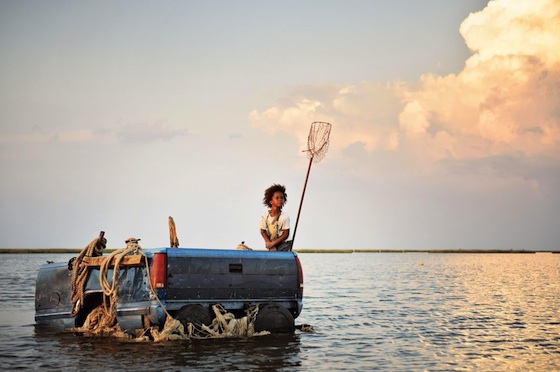 "I hope this movie is a flag that goes up to tell producers to allow filmmakers to be as wild as they could be to direct a film" – Ben Zeitlin
Court13 Member Ben Zeitlin won with his first feature length film "Beast of the southern Wild" the grand jury prize in the U.S. dramatic competition and also won the award for Best Cinematography at the Sundance film festival 2012!
I've had my eye on the court13 collective around Josh Penn, Ben Zeitlin and Ray Tintori for the last couple of years. They got my attention when I first watched Ray Tintori's music video for the MGMT song "Time to pretend". I would like to mention one of his two short films: "Death to the Tinman". This his latest work is a very interesting adaptation of the origin story of the Tin Man from the Wizard of Oz series. You can watch it here:
http://www.court13.com/deathtothetinman.mov
In 2008 Ben Zeitlin released the 25min long Short film "Glory at the Sea" which was very well received at several film festivals. Glory at the sea is a very beautiful post- Katrina movie. It uses in an very poetic way the destroyed landscape after the hurricane. Big parts of the short film where shot on ships build out of trash. When you see it you can feel that they put a lot of love in every little pice they created. That is how you make independent films: out of trash!! I mean how Amazing is that! I guess they had not much money. But they where inspired by the destruction and the beauty of what Hurrican Katrina left over. And not to forget the symbiosis of the sound and the Pictures are amazing.
I can highly recommend watching this one as well:
After those successes it went a bit quite around them. I read that they where doing some school projects with kids. Ben Zeitlin got invited to the writers lab at the Sundance Film festival where he could continue development the script for "Beast of the southern wild". It took him and his Crew over three years to finish the Movie. Along the way they had to break again many rules of shooting low-budget indie films: they shoot with kids, and on the water, and on a couple of wild, homemade sets. But now they made it and won at the Sundance festival. I am very happy for them, and hopefully we will get to see the movie soon. Luckily Fox Searchlight has finalized a deal to distribute the film. Sadly there is still no trailer to watch… It is still not so easy to bring your ideas on screen these days.
But court13 found a way how they can manage to work together for creating unique pices of Art. I'd like to finish with a quote on which I agree from someone who's seen the Film.
I'd add this; as is often the case when films receive near-unanimous praise – in this case, heaps and mounds of it thus far – expectations will be extremely high for those who have yet to see it. My advice would be to temper those expectations. It's undoubtedly a good film; I don't think you'd find anyone who has seen the film who would disagree with that; Just don't expect greatness. That's too much of a burden for one film and filmmaker to carry. – blogs.indiewire.com